Vi glæder os til at præsentere Grá i 2017 i helt ny udgave. Fra udsolgte arrangementer på Hotel Maribo Søpark, som del af en irsk aften med Trad Lads & Green Steps, folder forestillingen sig nu ud i sin egen helhed. Første forestilling bliver i Kulturhust Brønden.
"Grá" – en kærlighedserklæring til Irland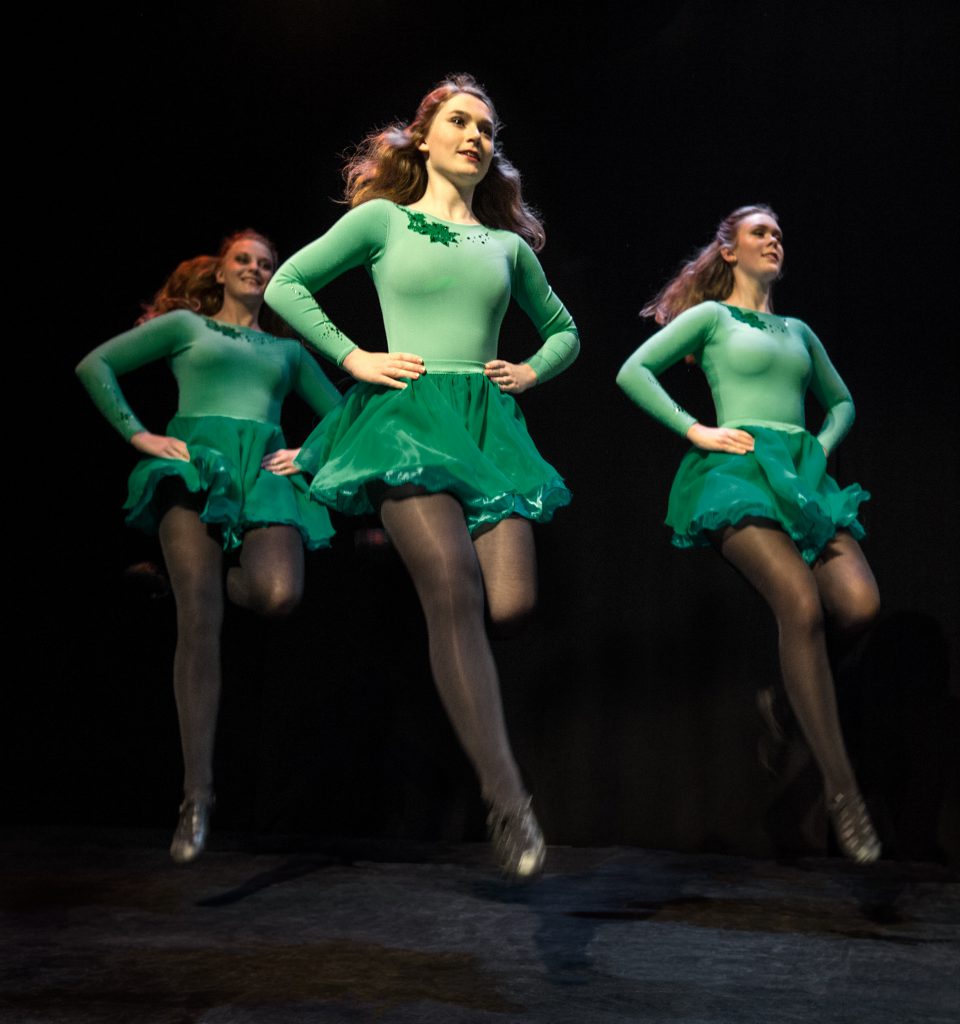 Kom med til Irlands grønne bakker og elverfyldte mytologi med musik- og danseforestillingen Grá.
Det første, du hører, er trommens slag. Den helt særlige rytme, som kommer fra den irske urtromme Bodhrán. I løbet af de 90 minutter forestillingen Grá varer, tager musik, dans og sang dig med ud på en magisk og stemningsfuld rejse til Irland, hvor fortællinger om elverfolk, forbudte dansefester og omrejsende skjalde blandes med historier om menneskers sorg, glæde og kærlighed.
I "Grá" smelter fortid og nutid sammen, når traditionelle irske folkemelodier nyfortolkes og kombineres med nye dansekoreografier. Dansekompagniet Green Steps indtager scenen med energifyldt irsk stepdans og elegante soft shoe koreografier.
Forestillingen består af små fortællinger fortalt gennem sang, musik og dans. På scenen er fem dansere, et levende orkester og den anmelderroste sanger, fløjtespiller, koreograf og danser Marianne Green, som står bag "Grá".
På gælisk betyder "Grá" kærlighed. Og det er netop ud af den – kærligheden til irsk musik, dans og poesi – at Marianne Green har skabt musik- og danseforestillingen. Irlands keltiske sprog gælisk rummer og udtrykker en helt særlig klang stemning og poesi, der kan opleves, også selvom man ikke forstår ordene og mange af forestillingens sange bliver sunget på gælisk.
Forestillingen er den eneste af sin slags i Danmark, og det samme er Marianne Green. Hun driver landets eneste certificerede danseskole for irsk dans, har udgivet to anmelderroste album med irske sange og turneret over hele verden. Sammen med sine dansere og et femmandsorkester, der blandt andre tæller harmonikaspiller Sonnich Lydom og bodhránspiller Martin O'Hare, lukker Marianne Green og "Grá" dig ind i Irlands rå og poetiske univers.
Dansestilen i "Grá" er moderne irsk stepdans, som bl.a. er kendt fra Riverdance og Lord of the Dance.
Oplev kærligheden til den irske ånd udtrykt gennem Irlands traditionelle dans, musik og sang – tilsat keltisk kant.